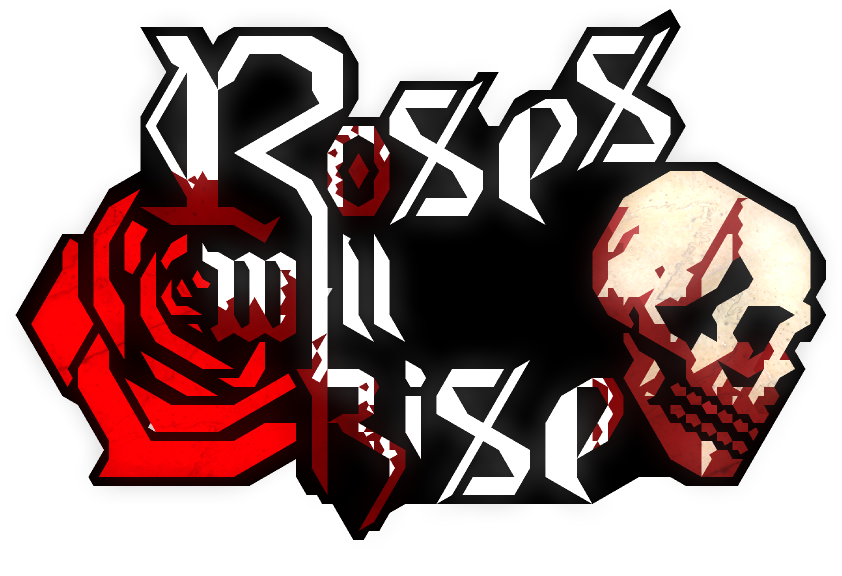 Roses Will Rise
Version 0.0.24 - 100% more dadly
---
It's 5:30 AM and I'm pushing this update before the end of the month. I know it's been a while since the last update, but I've been swamped with work in the office. This is the first update since the wallpaper was complete, so most of the changes here are cleaning and a new sprite.
Reverted font to default Ren'Py font to support both Arabic and English, font will be changed in future once I find a suitable one.
Title music was missing beyond the introductory disclaimers, now it's back on the title screen.
Temporary icon added for PC
Missing music from older versions of the game play now.
Main menu now has two new options:

Changelog: Shows a list of what's new in this version of the game
Patreon: Links player straight to Patreon page to support the game.

Sprite of Firalda's Father standing with back towards her has now been added
The Android version will be released in a few days, didn't have the time to include it yet.
Now that itch.io supports Patreon, new patrons now should be getting paid version codes automatically.
I am aware that there's a bit of slowdown in the beginning of the game with this version, I will try to fix that in the next update.
Thank you!
Files
Roses Will Rise Ver. 0.0.24 (Windows/Linux)
155 MB
Oct 30, 2017
Roses Will Rise Ver. 0.0.24 (Linux)
143 MB
Oct 30, 2017
Roses Will Rise Ver. 0.0.24 (Mac)
140 MB
Oct 30, 2017